GDC: What Will Moving Forward Together Look Like?
Lecille GarciaSeptember 2022
Moving Forward Together was the theme of the Global Development Consultation (GDC) that was held online last August 8-12. This was a five-day event, attended by SM's international leaders, global region leaders and their teams, and for the first time, our national leaders and their teams. It was a challenge to organize these meetings considering the differing time zones, but we were happily surprised that over 200 people joined us for this momentous event from 76 countries.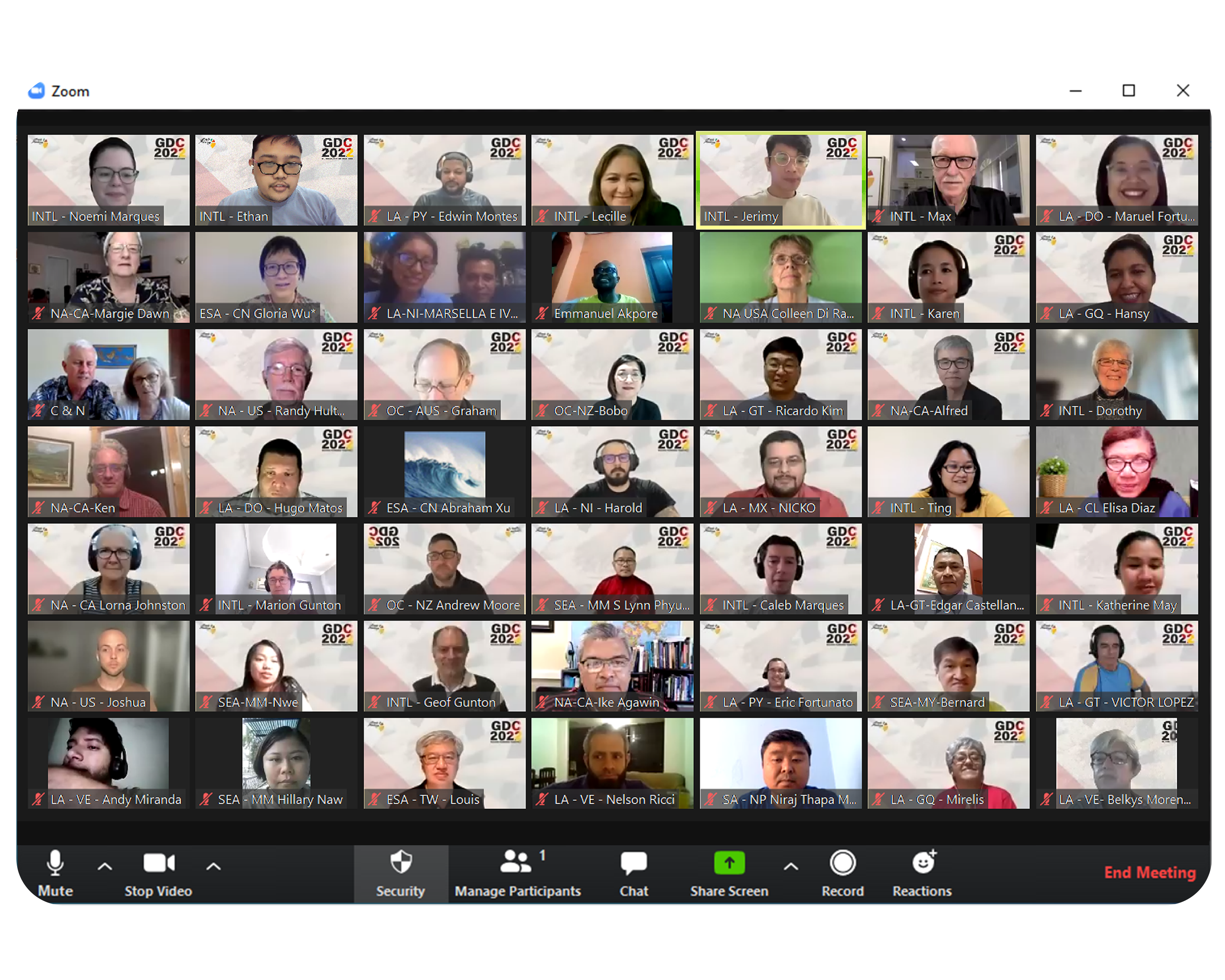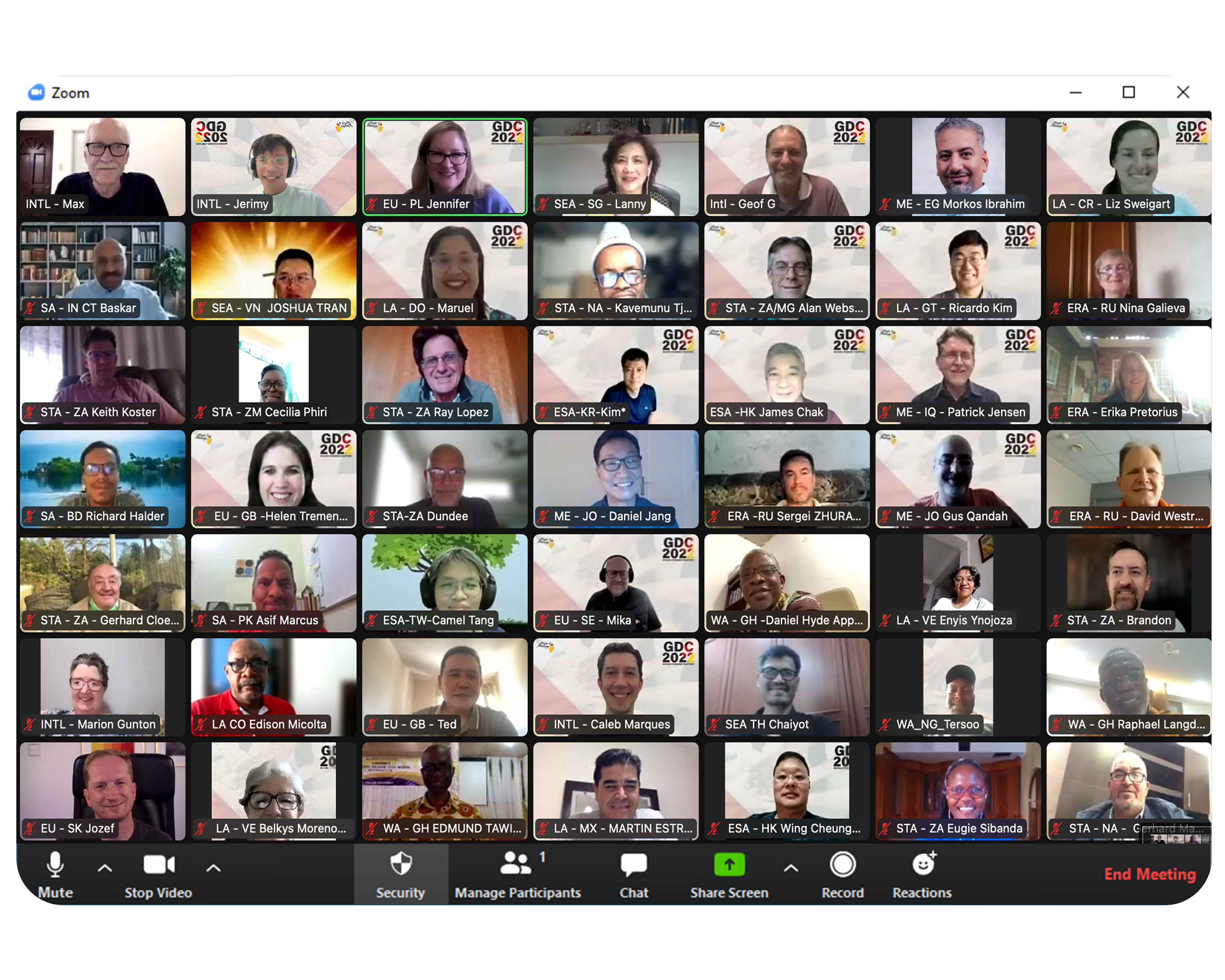 The Global Development Consultation began in April 2017 and were held annually at the SMI Center, until the pandemic in 2020 forced us to shift this to an online platform. It is an annual gathering of global region leaders, young and old, of the Simply Mobilizing movement serving to pool together our collective journey, experiences, insights and strategies to forward the development of Simply Mobilizing.
At the forefront of the GDC was the presentation and pursuit of its 7-point goal, encapsulated in the Vision 2020 statement:

•Articulating and cascading the SM Message
•Establishing the SMI Center as Service Provider and International Office
•Developing Programs and Courses for Churches and Church Leaders
•Developing and Implementing the SM Mobilizers Pathway
•Transitioning YK to SM YM and facilitating pathways for the younger generation
•Establishing a Post-Transitional Leadership and Management Structure
•Establishing the SM Franchise globally through the Global Regions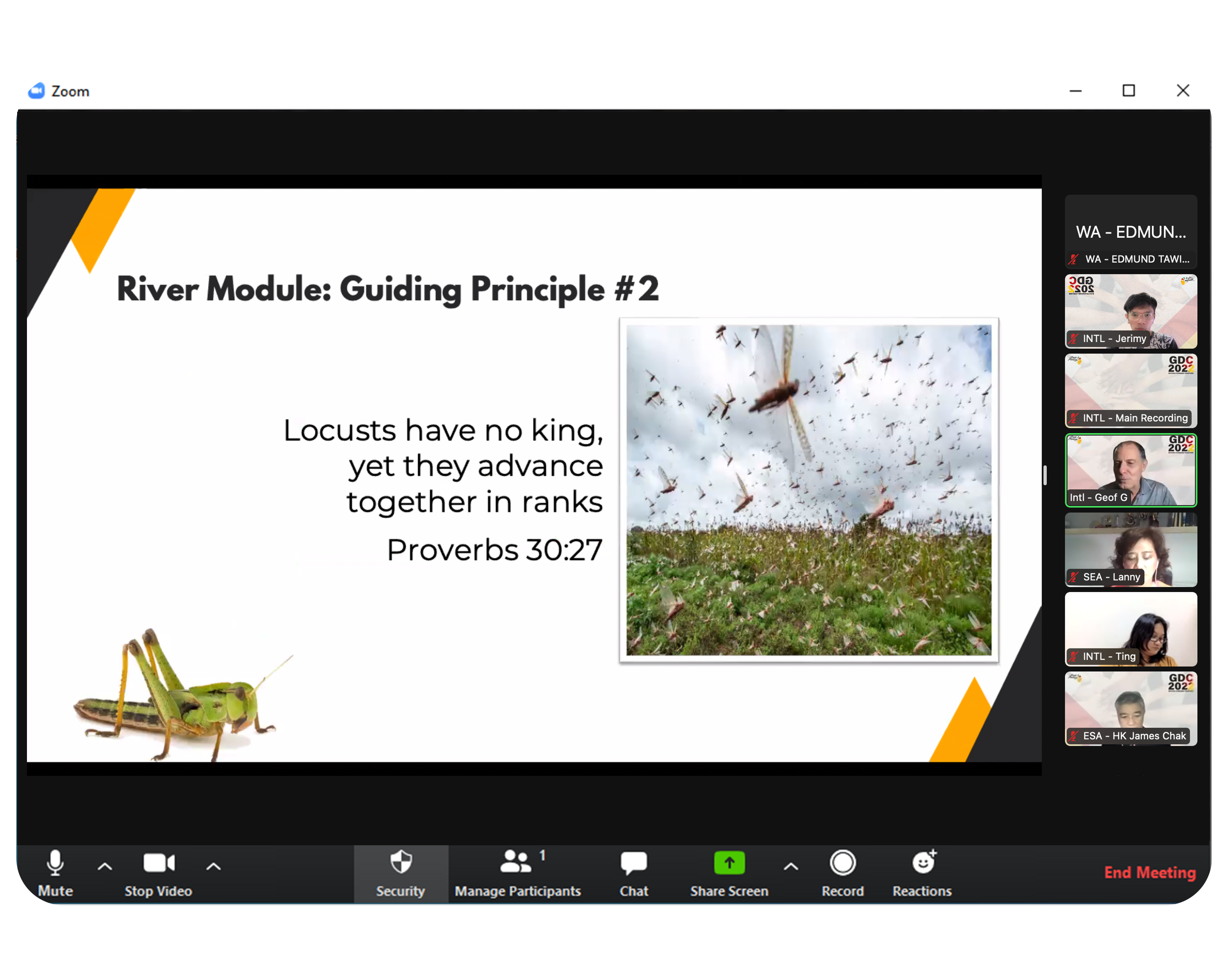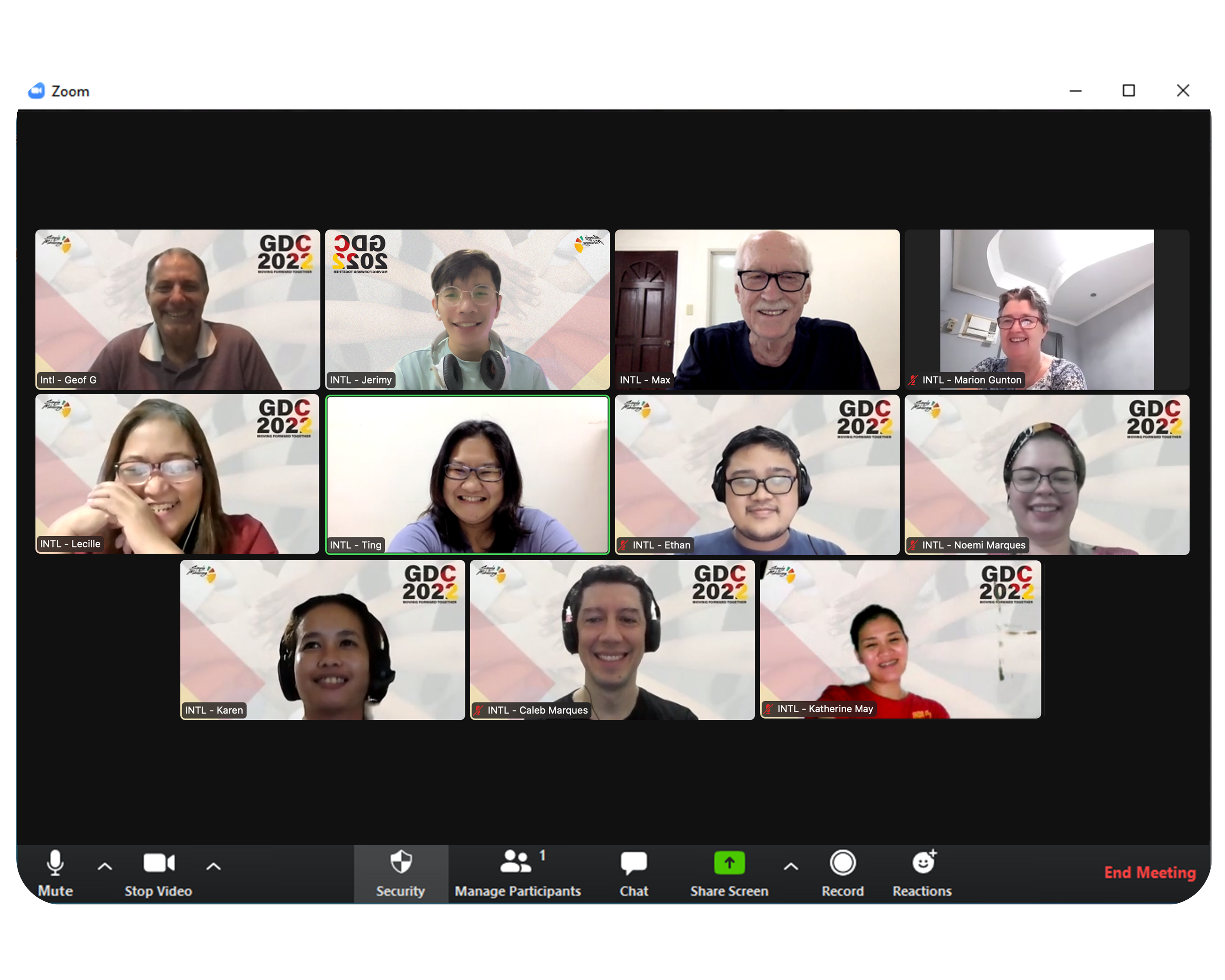 From 2017 to the present, our shared learnings and journey at these GDC meetings has resulted in significant milestones of Vision 2020 being achieved (the video featured together with this article entitled 'The GDC Journey' explains this in more detail).
Once again, we appreciated the enthusiastic participation of our national teams and global region leaders as great outcomes and recommendations came from our discussions together.
While we are still exploring what it truly means to 'move forward together', an article I came across recently by Cynthia Knapek might help us in this important journey. 'Moving Forward can only happen together. While ideas and solutions may be driven by grassroots movements of the many, they must also be championed by those in power to have lasting impact. We must also transform the landscape of our decision-making, so that the 'room where it happens' reflects the places where it unfolds. We all need each other if we are to be stronger as a community.'
Truly, together we can do much!
The GDC Journey