Looking Back on 2020: Insights and Encouragements for Mobilizers Pt. 1
— Simply Mobilizing   December 2020
Lecille, General Manager

This year has been an out-of-the-box experience. Because we have never been on this road before, we had to chart new ways of being and doing in almost all aspects, both ministry and personal: the leadership/management team restructuring, online courses, and online communications, etc.
This year we learned to be fully stretched and not break, and to not live in fear and paranoia of a pandemic. We gained a wider understanding and respect for God's kingship and sovereignty, and the abundance of his grace.
What encouragement would you give other mobilizers as we move into 2021
Be brave and flexible. And keep your sense of humor.
---
Keith, Global Region Coordinator (Southern Africa)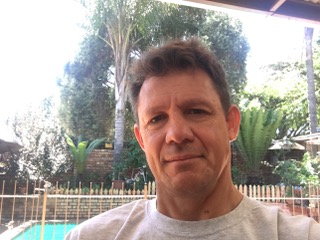 Our journey has been very quiet due to the restrictions experienced due to lockdown, but we learned to do things differently. We learned to use electronic platforms, as well as their limitations in Southern Africa.
One key milestone was the Southern African Regional meeting in January, as we continue to transition from a Kairos mindset to a Simply Mobilising mindset.
What encouragement would you give other mobilizers as we move into 2021?
The Ministry of Mobilisation [remains] an imperative ministry to the Body of Christ.
---
Sam Ngugi, Global Region Coordinator (East Africa)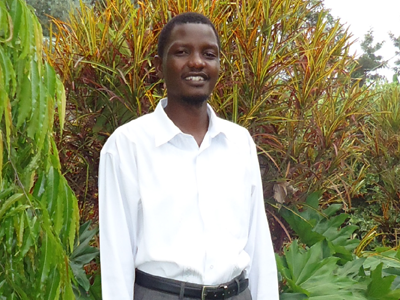 This year we are learning to mobilize in challenging times. We've encouraged and coached the East Africa Global Region to collaborate on in online mobilization. Seeing three National Coordination Teams working together so effectively to run regional Kairos courses online was a great milestone.
As a mobilizer I need to always be ready in "season & out of season," to be on mission with God 24/7. A true mobilizer is a visionary who sees possibilities in uncertain times & circumstances. Flexibility, creativity and risk taking are necessary qualities in challenging times. In addition, radical collaboration is necessary for strategic partnerships.
What encouragement would you give other mobilizers as we move  into 2021?
God is on mission 24/7, He will prevail again in 2021 for His glory among the nations! God is absolutely committed to building His church, and the gates of hell will never prevail against it!
---
Hugo Matos, Global Region Coordinator (Latin America)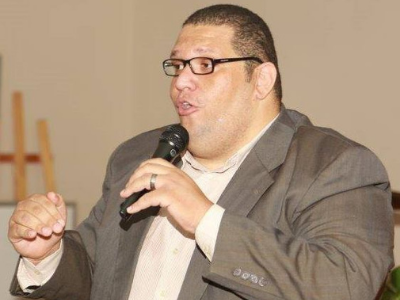 The Latin America Global Region journey has been marvelous, outstanding, extraordinary, and amazing–thanks to the Lord! He has helped us to advance in a significant way that we never expected. He has surprised us again, letting us know clearly that He is leading out region and we are so thankful to Him for everything He has done and will continue to do.
We have had many key milestones throughout the year: Some of these have been launches of online Kairos courses (in Panama and Cuba!) Some have been online regional seminars (specifically for Interface and Mobi 101 seminar) that were largely attended by pastors from many countries in Latin America. Others have been equipping events for mobilizers (we did a leadership training for 77 leaders on building teams who build teams, and a training for more than 49 participants on how to use Zoom to run online courses!)
Amid all these key events, we learned that this is not about the format or how we run the courses online or in person, but that God is the one mobilizing His people to be on mission with Him.  His times and methods are always better than our plans. It has been beautiful to let ourselves be guided by Him and see how even in the midst of the pandemic, He is at the forefront, opening the way. His sovereignty has been the constant during this year, realizing everything happens because of His good will has helped us see the spreading of the movement beyond our imagination.
We also learned that we are truly a united family, and that instead of just thinking of and praying for our countries in our Global Region, we need to think and pray for all the SM Global family. We have seen the importance of teamwork, the opportunity to see the blessing that each of the leaders of our region are. 
Another thing we saw this year is the Sovereignty of God—that even in the pandemic, His eternal purposes are fulfilled. He continues to act and give vision to the Church and ministry to innovate, and thus be effective in a different way from what we had been used to. We learned that yes, we can adjust to the times we are living, we can learn new technologies and develop new abilities. We can even say we have become fearless in terms of new challenges and new networks that a year ago may have looked impossible.
What encouragement would you give other mobilizers as we move into 2021?
I would encourage us to advance as far as we can see, praying that in a short time God will clear the mist and we will be able to see and be amazed that He already had everything prepared! Let's seek to cooperate for mobilization, and that we put all our effort, to update ourselves and learn the tools that are now at our disposal. God always multiplies the fruits of our little work. It is encouraging to know that the mission is terminable—we can finish it, and we can finish it in this generation. Mobilization will advance as long as we commit to that work, that God is really committed to reach out to those who does not heard of Him. He will give us direction, courage, strategies and networks to achieve His purpose. Let us be alert to His voice.