#MobiJourney: Ebenezer from UK
— Simply Mobilizing   January 2018
#MobiJourney features testimonies and stories of those who have taken an SM course, have been impacted by it and resolved to go on mission with God. Below is Ebenezer Aryee's story on how the Kairos course has stirred in him a passion to have Christ's name honoured among the nations and to mobilize others to also be involved in God's mission.
I did Kairos in the autumn of 2009 which I found to be not just a course but an encounter with God. My whole worldview as a Christian was transformed and was particularly touched by Floyd McClung's article "Apostolic Passion". The article helped me understand that apostolic passion means the willingness to sacrifice and suffer to see Christ's name honoured among all nations.
During the last session, after a period of reflection and prayer, I saw myself clearly as a mobilizer – one calling God's people to focus on His mission and that is when the fire, the passion for mobilization was lit in my heart.
I learnt during the session that one does not have to quit his or her job in order to obey the vision, but rather every sphere of life that we are involved in becomes an opportunity to work for Christ and, so I decided to offer myself and my job to Christ as a way of serving Him and prayed "Oh God, use me".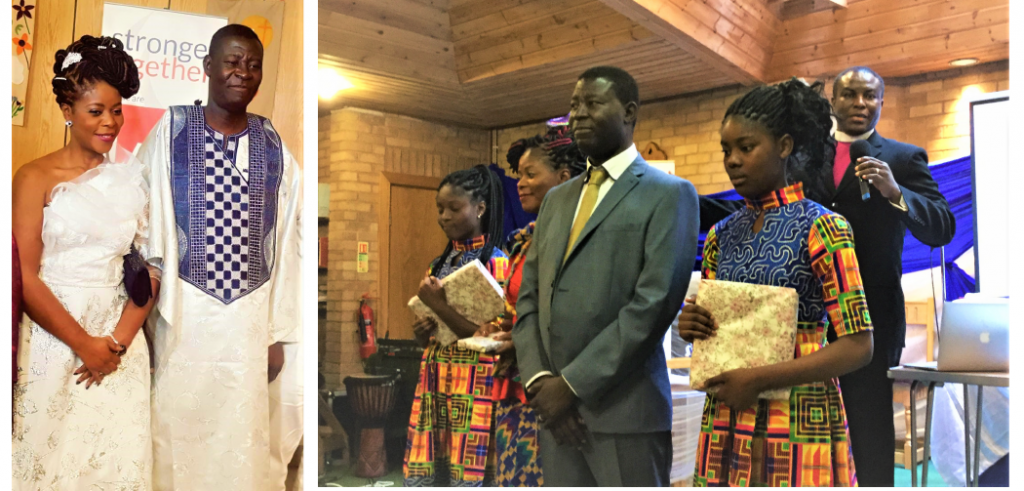 Ebenezer has been ordained as pastor and mobilizer. 
My immediate action after taking the course was to approach the pastor of my local church to suggest to him that I think every member of our church has to experience the Kairos course including himself which he surprisingly obliged.
After helping to facilitate a few courses in England, I felt called to introduce the Kairos course in my native country, Ghana and in May 2012 I headed a team of 5 facilitators to introduce Kairos in Ghana. That was the beginning of the manifestation of the apostolic nature of my calling into the ministry of mobilization.
As the Lord led me and opened doors of opportunities to champion the introduction of Kairos into Gambia, Egypt, Sierra Leone, Ivory Coast, Burkina Faso and other places including Africans in the diaspora, it was becoming clearer and clearer that the Lord is calling me into full-time mobilization ministry. This was also confirmed to my wife, who had been anxious about my numerous, often self-funded travels to these many countries, when the Lord told her not to be anxious about anything because it is He who has called me.
These are a few highlights in my mobilization journey: the laying of hands on me in South Africa 2013 by the leadership of the Kairos International, the Lord's provision of resources, the tremendous response of the church to a mission mobilization message in West Africa, the Lord confirming my calling to my wife, Brother Max praying an anointing apostolic prayer for me in April 2017 at the SMI Centre in Butuan City, Philippines and my Senior Pastor releasing me to serve the body of Christ as a mobilizer during my ordination service as a Pastor with the Assemblies of God UK. All these including the support of my family, have made my decision in October 2017 to serve God as a full-time mobilizer become a joyful one.
To give towards the ministry and support of Ebenezer and his family, please click here.