SM Center, Buzzing Through The Summer
June was a beehive of activity at the SMI Center in Butuan City, Philippines. We hosted an intensive Kairos Course that rekindled the passion for mission in some, while clarifying God's vision for mission for the first time in others. Immediately following, we ran the pilot Partner Development Program training week for Simply Mobilizing Philippines (SMP).  Eager participants from both courses were in residence at the Center, keeping our house staff busy doing what they do best – caring for SM family members with nourishing food, extra blankets and warm smiles.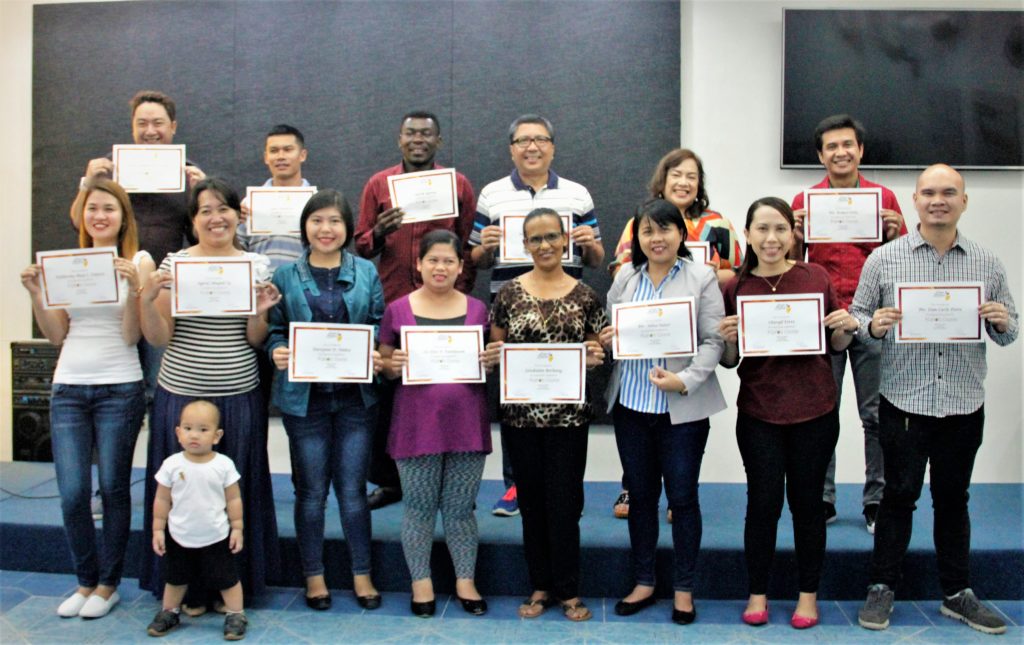 The end of June and the beginning of July saw us saying good-bye to Max and Dorothy.  They will be spending the next four months in New Zealand, primarily to re-connect with partners, most of whom would be home during the winter.  It was also an opportunity to visit family and meet a new granddaughter as she steps into this world for the first time.
Mid-July was a time to say good-bye to Leti as she returns home to Adis Abbaba.  This has been an emotional time as Leti has been a part of the Center family for the last 3 months, leaving deep connections with some of our staff.  She has certainly left us with a strong foundation for the development of SMI Communications.  For our part, we sent her off with blessings as she ventures forth onto a new stage, responding to God's call on her life to be a full-time mobilizer.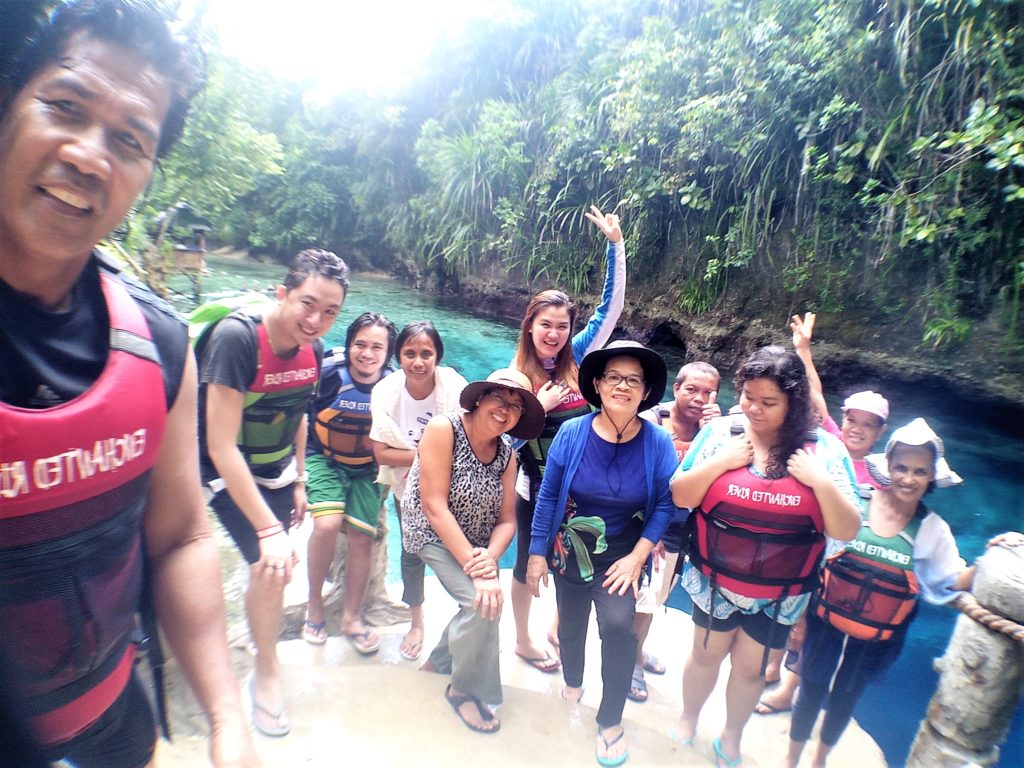 In part as a send-off to Leti, but also in tremendous appreciation of the staff's commitment and hard work of the last few months, we finally had an opportunity for a much-awaited beach trip. With much excitement, the staff boarded the two Center vehicles for the five-hour drive to Enchanted River, off the west coast of Mindanao Island in the province of Surigao del Sur.
It was a trip well-worth the wait.  The river, crystal clear, teemed with fish during their legendary 'feeding time'.  It enticed a number of SMI staff to take the plunge as we had been travelling since sun-up and inspired the whole team into visions of life flowing into uncharted territories but constantly fed by God's grace.  As it flowed into the ocean, it was a picture of the blessings poured onto each of us, only to be poured out to the rest of the world.  As the current buoyed up the swimmers, we were reminded of God's grace that holds us up even as we go over rocks and snags.
Late in the day, the SMI team journeyed back refreshed by communing with nature, good food, and new appreciation of the fellowship at the SMI Center, as well as our individual and team contributions to SMI's blessing to the Nations.