Trials of the New Franchise Training Going Well
Simply MobilizingApril 2022
Two more trials of the new New Nations and National Coordination Team Trainings (NNCT/CT Trainings), now called the SM Franchise Training, were conducted recently. One was conducted with the leadership teams from the MENA region (Middle East and North Africa) last February and another with our West Africa Global Region Team (GRT), some members from the Europe GRT and newly joined members of the SMI team, Caleb and Noemi Marques this month of March.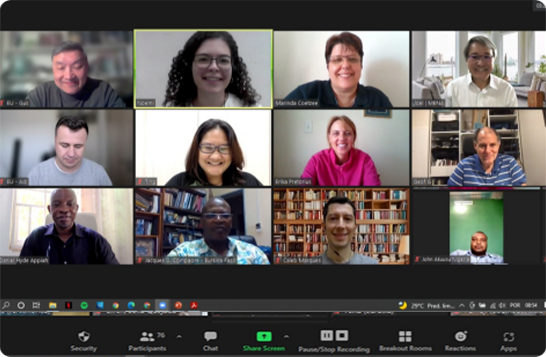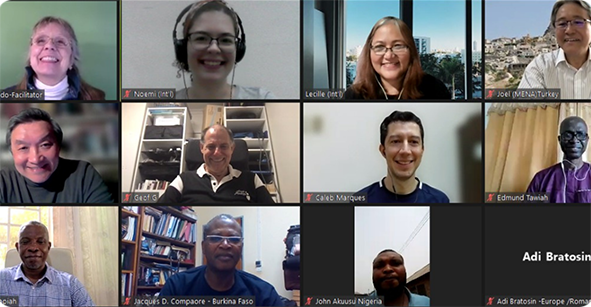 The SMI trainers, Geof Gunton, Ruth Quisquirin and Lecille Garcia, were joined by other qualified trainers to help with the various sections of the trainings: Marinda and Erika (South Africa), Joel (MENA), Colleen and Randy (USA), as well as Lorna, Shelly and Valerie (Canada). It was indeed a wonderful picture of team training, a highly valued practice in SM from the beginning!
These trials have generated some really good feedback, both from the participants and trainers. Patrick from MENA writes, 'the personal interaction during the training between the trainers and us, was a highlight! It was a collaboration on getting us to speed on many issues, and helping us to begin where we are, which to me was better than a course.' From a trainer's perspective, Marinda and Erika commented 'these trainings are very easy to prepare and present, since there is such a great Trainers Guide that gives clear directions on how to present every section.'
Another trial will be conducted with the South Asia GRT this April. SMI hopes to release these new training materials to the wider SM family this June.