Youth Mobilization in Free Methodist Church Grows Amid the Pandemic
Simply MobilizingDecember 2021
The last two years have changed the way we gather and run mobilization tools, and yet youth mobilization in a church in the southern Philippines has found new growth in the midst of lockdown and the COVID-19 situation.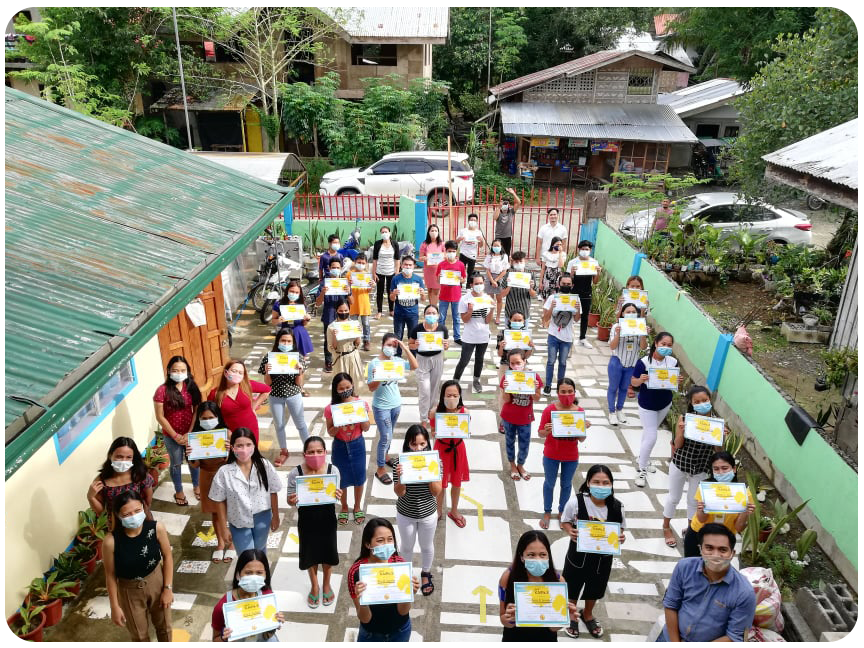 KliedVincent Echavez serves as the National Youth Mobilization Coordinator for Free Methodist Missions Philippines (FMMP), which is the missions arm of the Philippine General Conference of the Free Methodist Church (FMC). He is also a Youth Kairos Head trainer, and uses many other mobilization tools to mobilize young people, as well as others in his church.
He shares how the Lord has moved through Youth Kairos in his denomination.
Before the pandemic
Starting with a Youth Kairos course in 2018, young people from Free Methodist Church in Butuan started to join courses being run for other churches in the city. They started out as a small group of individuals, until little by little, the number of young people from FMC joining Youth Kairos courses began to grow.
Teaming up with other like-minded young people in his church, Klied began to initiate Youth Kairos courses in the Free Methodist denomination. A course specifically for FMC young people from various churches in the region was finally run at the Simply Mobilizing Center in 2019, with interest and momentum for youth mobilization picking up and growing.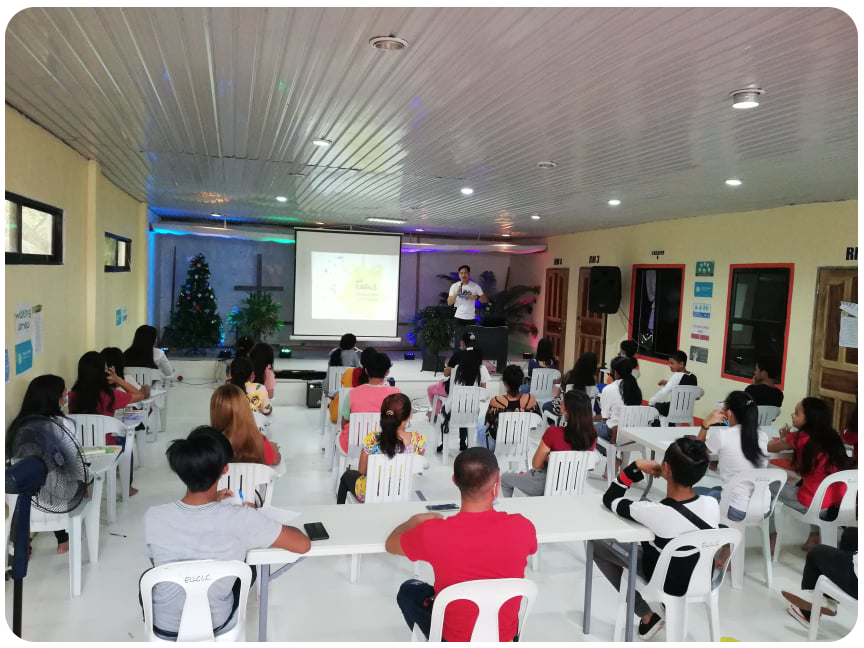 Lockdown
When the pandemic hit, it became a challenge to work with restrictions on gatherings, but Klied and his team continued to persevere. A series of Youth Kairos courses (online and face-to-face) followed throughout the Caraga region, with representation from various churches in the FMC denomination.
A notable course was one run in Esparanza, a municipality in the Caraga region. Participants experienced the course through a literal storm and flood, and yet came away excited about their role to play in God's kingdom. Despite the significant physical challenges they faced during the course, Klied shares that the faith of the young people who pushed and organized for this course was a great encouragement.
The church leaders notice
By God's grace, Klied and his team continued to run Youth Kairos. As group after group of young people began to be mobilized, the church leaders began to take notice.
Mrs. Amabelle Bacus, the National Director of Free Methodist Missions Philippines (FMMP), shares her thoughts:
"There are a lot of things that the Lord did through Youth Kairos. I have seen young people in the church that have changed their perspectives and behavior, meaning they were mobilized from being mere spectators to being YK facilitators ­–– mobilizing other young people as well, whether within their local church or from a different place."
Regarding the effect of the course on the young people from FMC, Mrs. Bacus shares:
"…YK graduates are now actively involved in their local church worship team, discipleship groups and have been appointed as campus mobilizers, prayer coordinators both local church, conference and national level. Some have been part of the Technical Working Group for Missions events in the national and international level.
"One is Sheenah, she is doing an excellent job in school, an academic scholar in one of the prestigious universities in the Philippines but is just staying in one of the corners of the church and have not yet identified her great contribution for kingdom building. After taking Youth Kairos, her life has changed, she has found her niche and is vibrantly leading other young people in the denomination, and is currently part of the YK facilitating team."
Sheenah was one of the participants of Youth Kairos who was deeply impacted by the course. She encourages other young people to "always remember that we all have equal importance in God's missions and that we are saved and blessed for the purpose of serving the King, and becoming a blessing. Continue to seek for missions awareness and mobilization activities such as our Youth Kairos course."
An encouragement to church leaders
"I highly encourage Pastors and church leaders who are looking for ways to mobilize their young people to take Youth Kairos seriously. It has proven its significant and substantial contribution in mobilizing young people in accomplishing the remaining task that God has entrusted to us, especially in making a huge impact in this generation and the next.
If we want to disciple the future generation, then invest and partner in our young people today."
Up next
Klied and his team continue to pray, plan, and strategize for youth mobilization next year. They have just recently wrapped up (and are wrapping up) a few courses this December 2021, and have only excitement for more of what the Lord will do in and through the lives of young people in 2022.
Asked what he has learned throughout this experience, Klied takes a moment before answering:
"Don't despise humble beginnings; investing in one life can have a big impact. Always work with your church leaders and the existing system. And it also matters how you view the pandemic. How you see waves? From a surfer's perspective, the bigger the waves, the better. Learn to ride them. Sieze the wave!"