Mobilization in the Midst of COVID-19
— Simply Mobilizing   May 2020
The COVID-19 pandemic has brought most of the world to a standstill. This challenging season, however, has not stamped out work for God's Kingdom.
Simply Mobilizing (SM) mobilizers, on their part, explored and found ways to continue the work of mobilization despite the obstacles brought about by the COVID-19 global health crisis. One major obstacle they have been facing is the impossibility of holding face-to-face mobilization. They have remedied this by adapting SM courses and training and delivering them online or virtually. These are the courses and training programs they have conducted online so far: Kairos, Empowered to Influence (ETI), The Unfinished Story (TUS), Mobi101 and INTERFACE. They have also done virtual mentoring and meetings. Zoom has been the most common platform used.
They admit there are challenges in running the SM courses and training programs online. There is the technical side (more to do with internet reliability and the use of computers/gadgets and online platforms instead of face-to-face sessions) as well as managing the sessions, adapting them for online delivery.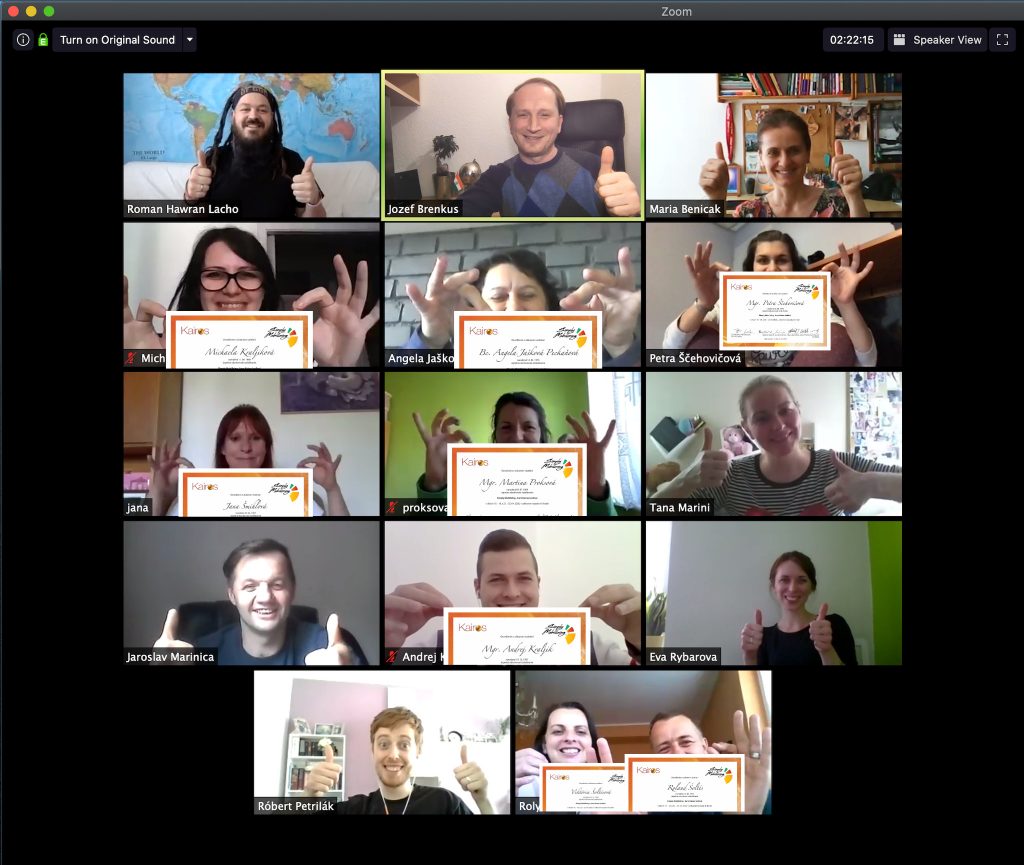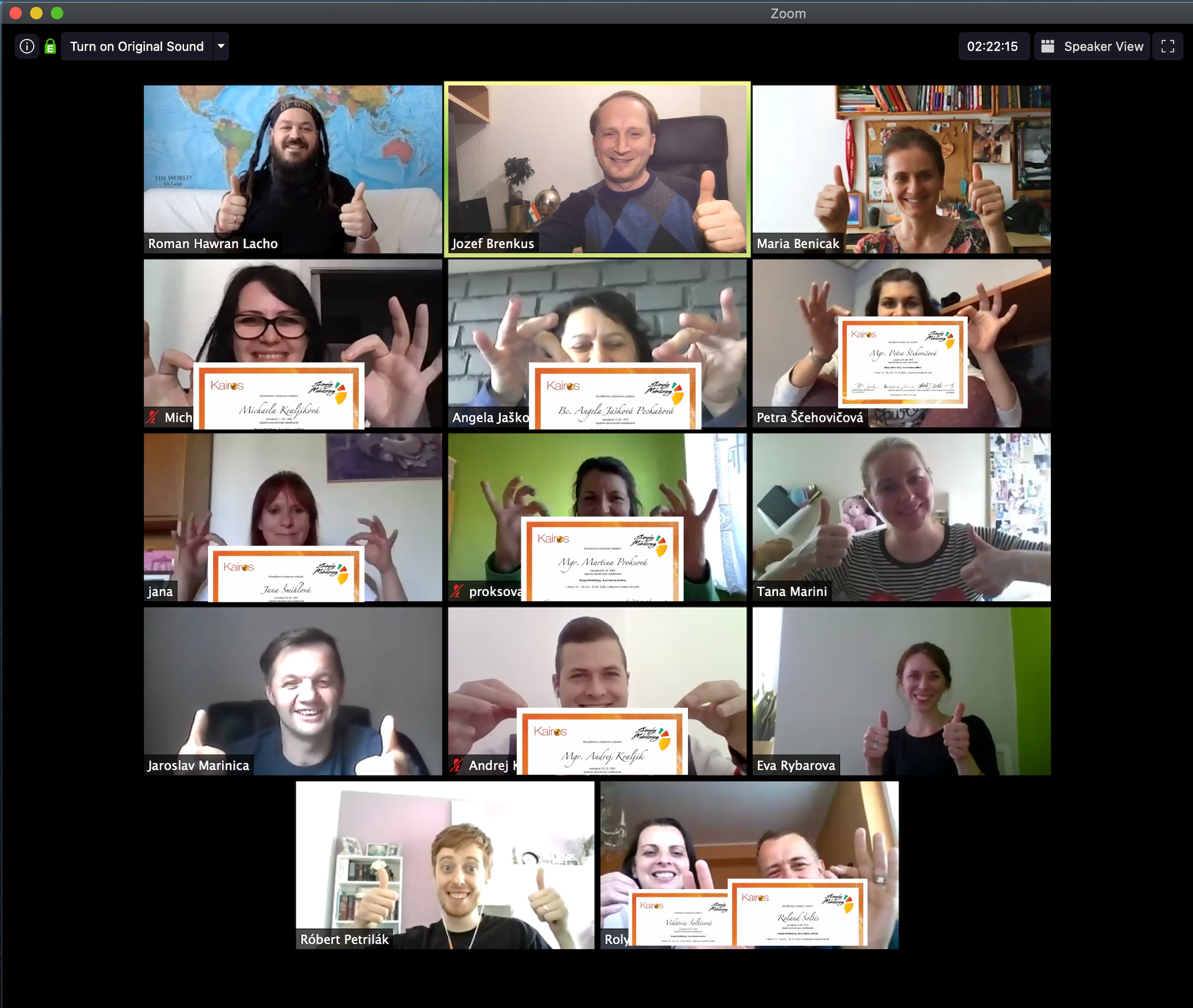 While there are challenges in running SM courses virtually, the positives seem to outweigh them. Colin Bakon, SM New Nations Coordinator for Honduras, Ecuador and Peru, cites the advantage of being able to "run a training with people from all over a country." He says that this was not possible before. He has been able to run several SM courses as well as mentoring from Australia reaching participants in Ecuador, Bolivia and Peru. This was an experience shared by James Quisquirin, SM Southeast Asia Global Region Coordinator, who was involved in conducting ETI for national and regional coordination teams in South Asia. The course was organized by James' counterpart in South Asia but conducted remotely by him together with his daughter, Ruth, in the Philippines.
SM Global Region Coordinator for East Africa Sam Ngugi ran an online Kairos course with his wife Harriet in the United Kingdom, where they are currently based, and concludes that the online course had "as great an impact as when people meet physically." Jozef Brenkus, SM Head Facilitator in Slovakia, agrees with this. He observes that the results of the online Kairos course he conducted are comparable to the regular one. He is also happy to report that the momentum for Kairos in their country is not lost and that their original plan to hold eight courses this year will continue. Jojo Delda, a member of  SM Philippines Davao coordination team, also shares the ease of conducting the ETI course virtually even if she was initially reluctant in doing so.
One common positive point noted by these mobilizers is the reduced cost in running the courses and training programs online.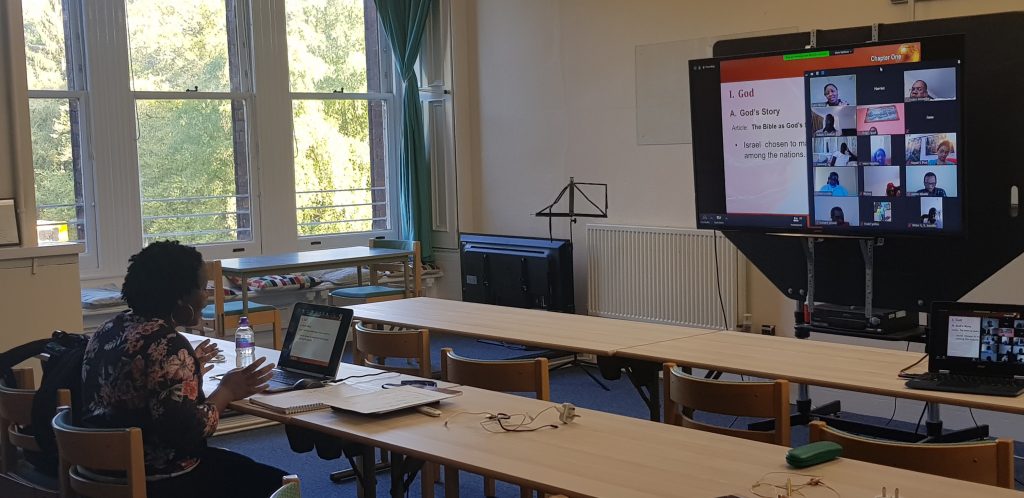 It is not just the SM mobilizers who have seen both the challenges and the advantages of doing the courses online. The participants have seen them, too.
While some participants who are not that Internet-savvy found the virtual sessions a bit overwhelming at first, the overall response for the online course and training programs was, however, very positive. A number of them loved being able to do them remotely. The sessions were very lively, with the participants enjoying the growth point groups during the Kairos courses. Participants of the ETI course in the Philippines who were all Kairos course graduates, found it very encouraging. They found it especially so during this uncertain time, reminding them of being salt and light especially in their communities.
Sam Ngugi observes that running an online Kairos course in the UK has opened a new frontier for mobilization there. Apparently, this is not just true for the UK but for the rest of the world.