Sounding The Mobi Call: Latin America Holds Online Mobi 101 for Leaders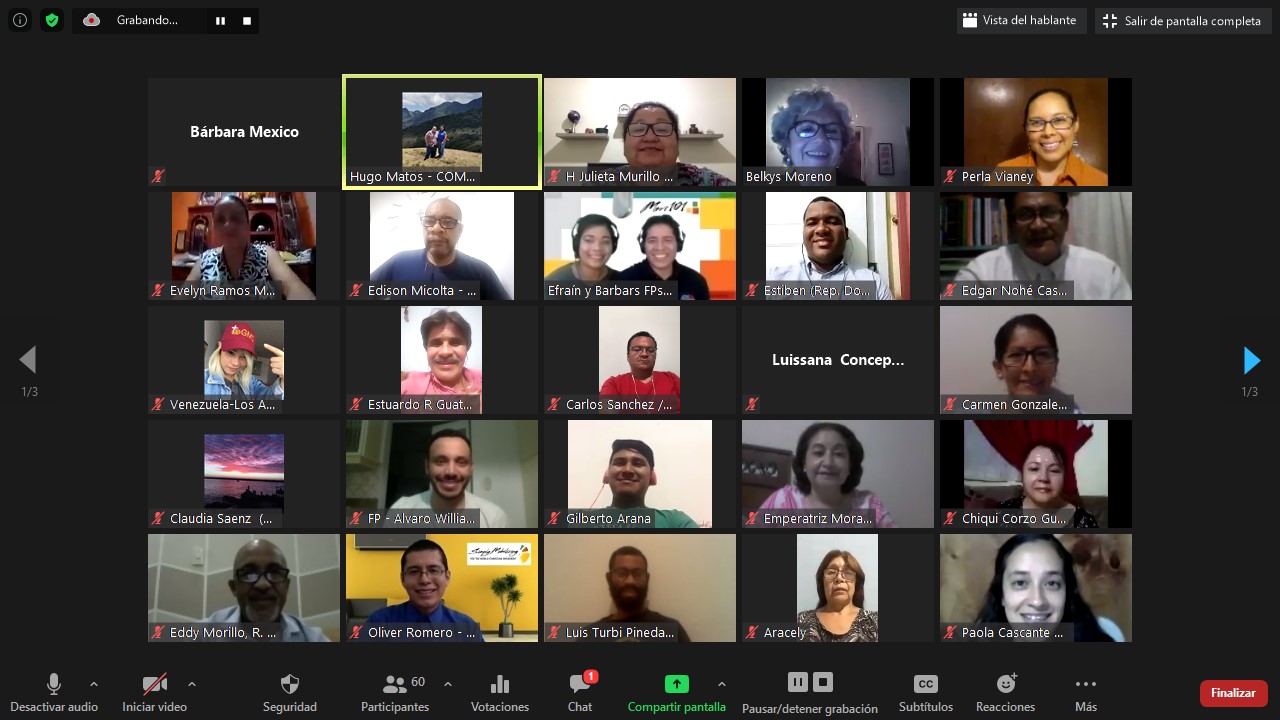 Sounding The Mobi Call: Latin America Holds Online Mobi 101 for Leaders
"Mobi 101 impacted me a lot because it helped me to [better] understand much the role we have, and the great responsibility that comes with sharing the gospel and motivating the Body of Christ to be mobilized."

—Estiben, Dominican Republic
In many ways, the world has slowed to a cautious halt, but the training and equipping of mobilizers continues, particularly in Latin America—A weekly Mobi 101 training recently concluded for 63 leaders representing 12 countries: Mexico, Costa Rica, Venezuela, the United States, Colombia, Guatemala, and the Dominican Republic.
While some technical challenges associated with online gatherings persisted, the love, respect, and unity also pervaded throughout the whole training. Highlighting the need and importance of community among mobilizers, Global Regional Coordinator for Latin America, Hugo Matos, writes,
"Participants didn't want to leave at the end of the session. They wanted to stay [in the gathering] the entire night. … Everyone deeply embraced being part of the Tribe of Mobilizers, and that gave them such joy, peace, and unity."
Mobi 101 is a program for mobilizers that looks at the missional basis of the Bible, and therefore the need for mobilization.
"Mobi 101 showed me my responsibility as a mobilizer within my congregation," writes Hansy Solano of the Dominican Republic, "and the importance of awakening that sleeping giant that we are. My challenge now is to sit down with my pastor to reorganize our ministries and discover the field missionaries that we have among us to train and send them. We have already scheduled the first meeting for November, so I have the entire month of October to pray for it and design this beautiful project."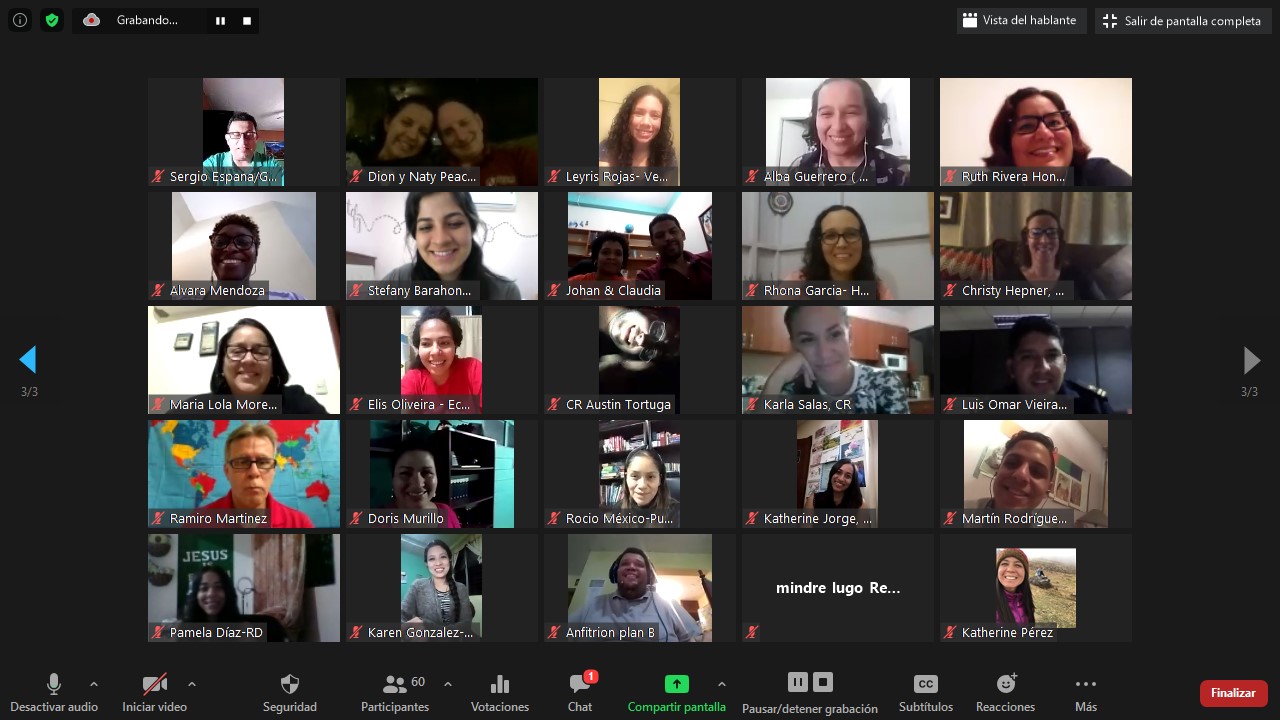 The program also allows participants to discover their calling to the ministry of mobilization. Claudia, a missionary in the Peruvian Amazon, one of the participants, writes—
"I never saw mobilization as a call and a valid ministry—such an important work to complete the remaining task. Being on the mission field, I could have accommodated a little thinking that this was not my role, but I see that mobilization should be a priority part of the task that I do with my whole family for the kingdom. … All of this made me understand that…I want to identify myself as a Mobilizer, and with the help of the Holy Spirit, to support the local churches to understand this truth."
Fore more information on Mobi 101, contact us at the Global Desk, and we'll get you in touch with a team close to you.