Christmas Greetings from the SMI Center 2019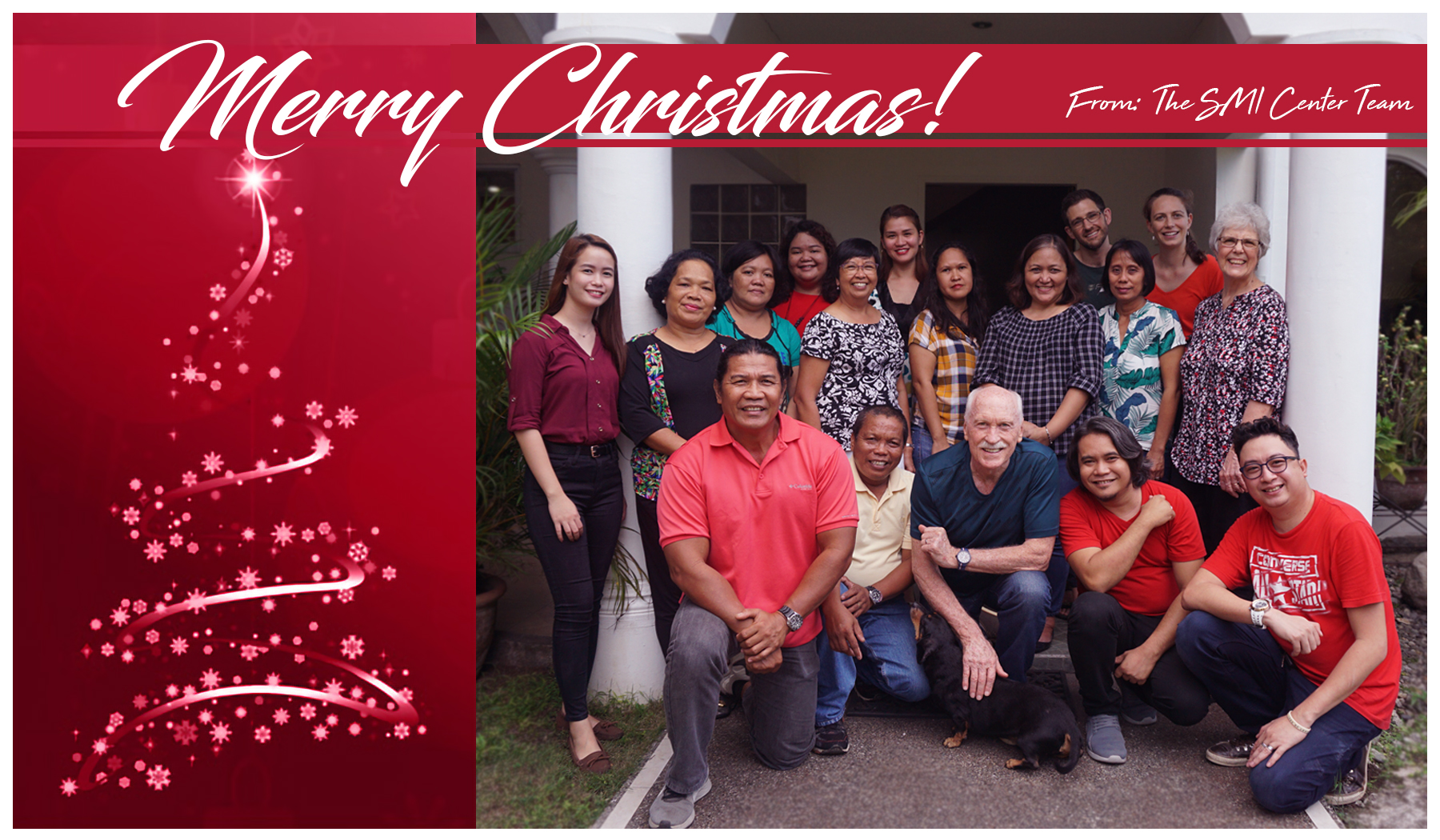 Christmas Greetings from the SMI Center 
Christmas is the season when we celebrate the coming of the King of Kings and Lord of Lords – the one sent to set up God's Kingdom on earth among all nations and in the hearts of all people.
It is therefore a time to:
Refresh our understanding of the purpose of His coming
Renew our appreciation for Him as Savior
Reignite our commitment to His Lordship – to love, serve and obey Him
We pray that as you remember and celebrate this season, you and your families will continue to experience the peace, joy and love of Jesus. 
The Word became flesh and made His dwelling among us.
We have seen His glory, the glory of the one and only Son,
who came from the Father, full of grace and truth.
John 1:14
Blessings from the SMI Center Team