SM Global Development Consultation 2018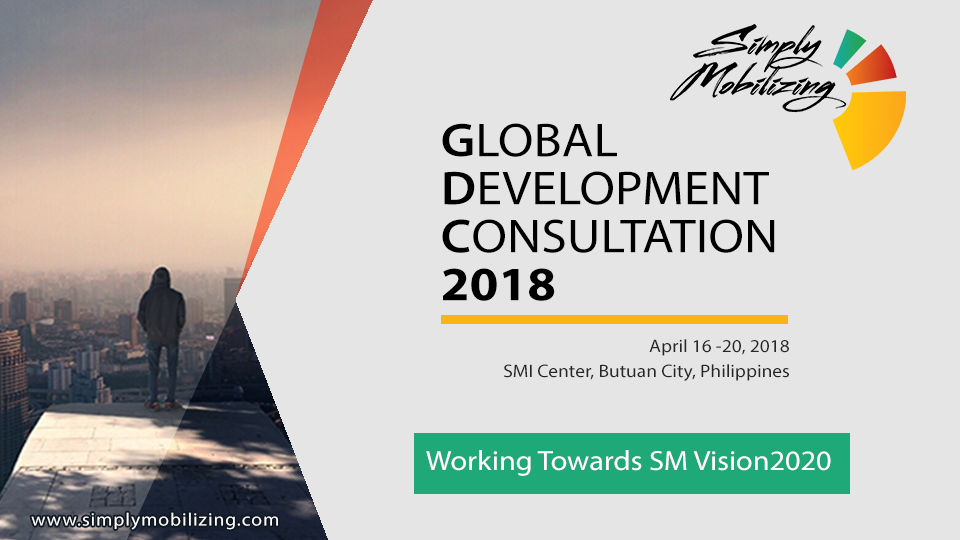 SM Global Development Consultation 2018

A total of 25 delegates from 13 countries representing 10 global regions joined this year's Simply Mobilizing (SM) Global Development Consultation held at the SMI Center in Butuan City, Philippines.

The Consultation which took place from April 18-20 focused on SM's 2020 vision goals. The 3-day Consultation included plenary sessions, group discussions, reports from the global regions along with times of prayer and worship.

This is the second of a series of planned consultations to help move the SM Vision 2020 forward, which will climax with the SM International Conference in 2020.

Prior to the Consultation, a number of the delegates also attended INTERFACE which was also held at the Center. INTERFACE is our program to help in the formation of missional churches, where local churches define their existence by nurturing, equipping and releasing God's people into a life on mission with God. Pastors and church leaders, mostly from Butuan City, were also in attendance for INTERFACE.