Sri Lanka Hosts First Online ETI in South Asia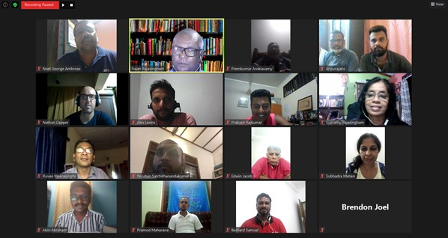 Sri Lanka Hosts First Online ETI in South Asia
One of the most useful advantages of shifting events online is the melting away of geographical borders. In September, the Simply Mobilizing National Coordination Team (NCT) in Sri Lanka ran an online Empowered to Influence (ETI) course for twenty-four participants representing four countries: Sri Lanka, India, Bahrain, and Malaysia.  This was also a historic moment—this was the first online ETI not only in Sri Lanka, but also South Asia.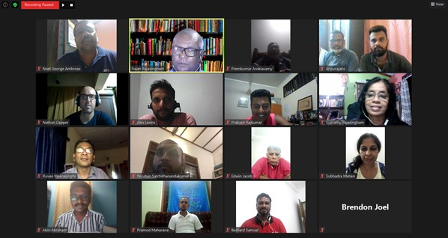 Empowered to Influence is a four-session facilitated course that encourages every believer to live as effective salt and light for God in their places of influence.  For four Wednesdays in September, the group—a combination comprising people in the marketplace, church pastors, and leaders of Christian organizations—came together to learn and discuss how to be salt and light, work as worship, and how this can be applied in our day to day lives.
While holding online courses eliminates some of the challenges of physical gatherings (particularly in the current global situation), organizing and running an online course still requires effort.
Dr. Rajan Rajasingham, the facilitator for the course, writes:
"We used Zoom as the online platform for the delivery of the course sessions, which lends itself well to online workshops and training programmes. The group discussions were done in breakout rooms—a facility available on Zoom—and worked well. We [also] appointed temporary facilitators for the group discussions and sent instructions to them beforehand, explaining their role."

The course was accepted overwhelmingly well by the participants. The paradigm shifts required, while simple, were also profound and challenging to all of the participants, and they expressed deep appreciation for the teaching."
Some participants wrote in after the first session:
"Good course. It's about living church where people take His worship seriously, 24/7."
–Edwin, Kairos facilitator from Malaysia
"We had a good experience [learning] about true worship, as well as about salt and light. Many things we still have to learn, and many things to improve ourselves."
–Pramod, India
For more information on the Empowered to Influence course, please contact the Global Desk [globaldesk@simplymobilizing.com] to get in touch with a team close to you.