MOBI 101 Two Day Training of Trainers at the SMI Center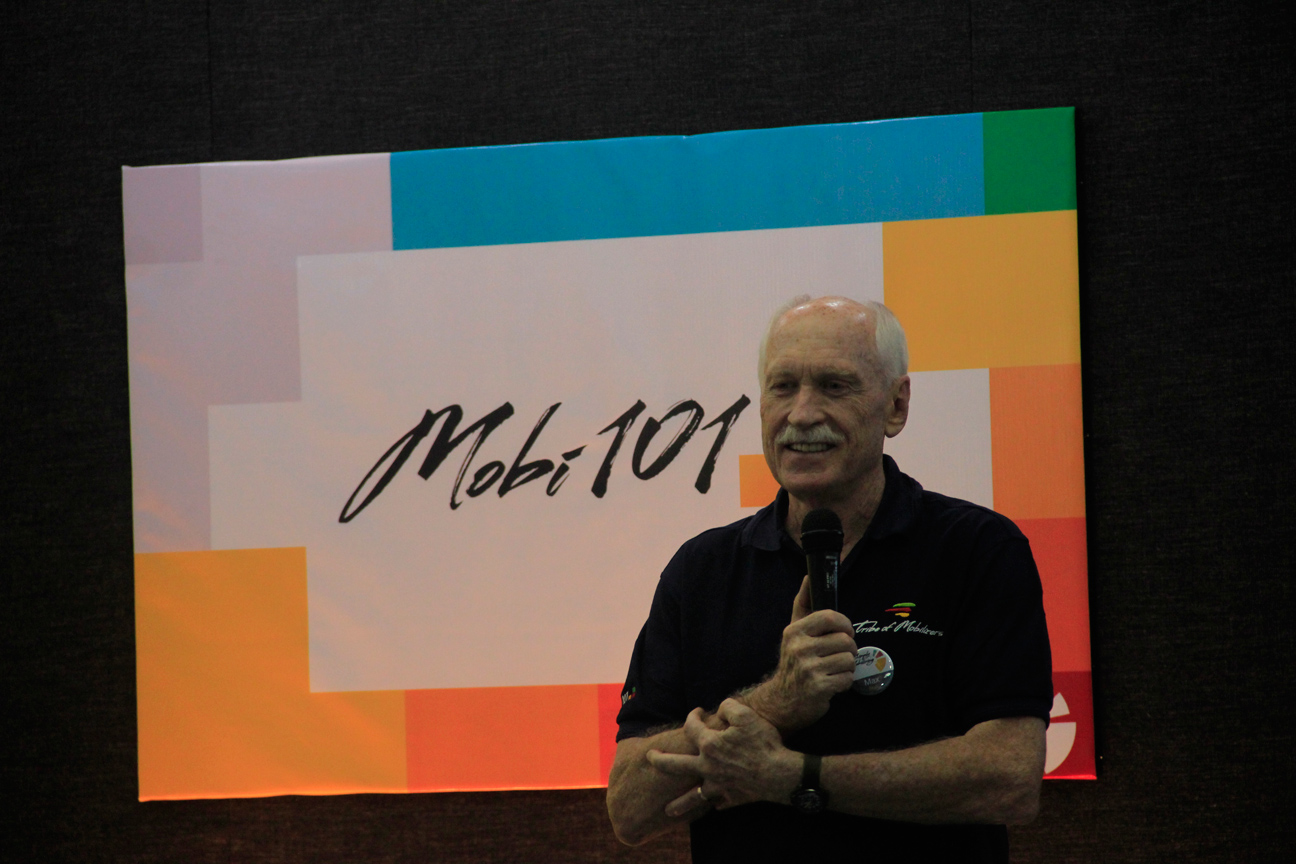 MOBI 101 Two Day Training of Trainers at the SMI Center
A two-day Mobi 101 Training of Trainers (TOT) was held at the SMI Center just before the Global Development Consultation.  Twenty-seven mobilizers, representing most of the SM global regions, were trained to run the Mobi 101 one-day seminar in their respective countries.  They were also trained to train some of their own SM National Coordination Team (NCT) and selected facilitators. This would enable the NCT to have a team of Mobi 101 presenters to help grow the Tribe of Mobilizers and the SM movement in their respective countries.
The purpose of the Mobi 101 seminar is to help course facilitators discover their possible 'call' to be a mobilizer, and begin the 'journey' into a lifetime of fruitful mobilizing. This is an 'in-house' training and not designed for our audience of churches and church leaders.  Mobi 101 is the first part of the SM Mobilizer training pathway (M1 Pathway), called the Discovery stage, which is then followed by the Development and Ministry stages.  We are fully committed to providing the necessary training for those called to be mobilizers, to succeed and be fruitful in this crucial ministry!
All NCTs will be trained to facilitate Mobi 101 in their respective countries.

Some Comments from the Participants:
"Watching all the seminar tutorials consecutively was helpful to me."
"Going through the Mobi 101 seminar before our presentations was very helpful in fitting our session in the bigger picture."
"Being able to watch others present and see the different flavors and personal touches was helpful."
"A highlight of the seminar was getting to understand more fully the material and coming on-board with it with much more enthusiasm."
"A highlight for me was the affirmation of the validity of the ministry of the mobilizer in scripture and as one of the gifts for the edification of the Church."
"A highlight was the realization that our mission as people of God is clearly to reconcile all peoples and all people to God, as part of God's grander mission. We have been called to be on mission with God, not to work for God."