SM Global Consultation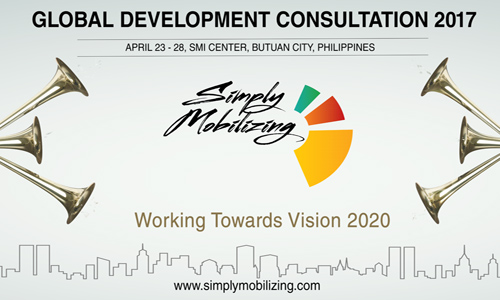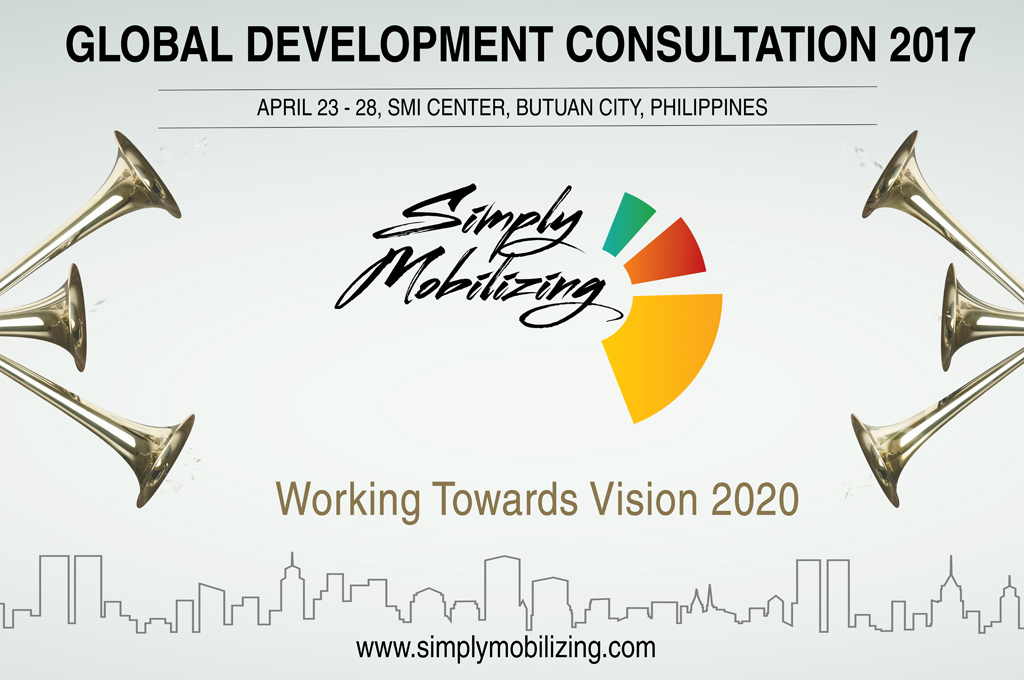 SM Global Development Consultation, 2017
In last week of April (April 23-28) we will conduct the first SM Global Development Consultation (GDC).  This consultation will be held at the SMI Center in Butuan City, Philippines and will involve key leaders from most of our SM Global Regions.
This is a highly anticipated event as it will enable key SM global leaders to focus together, with us, on our SM 2020 Vision. We will look at what Simply Mobilizing should look like in 2020 and develop a 'road map' to see it take effect!
We will celebrate the success of our SM 2020 Vision at our next International Conference in Chiang Mai, Thailand in 2020. So there is much praying, planning and work to be done in the meantime.
Please pray for this first of several annual CDCs in the lead up to the year 2020.